Spa Towns as Places for Health
Water cures can be considered at the same time as the oldest and most recent forms of medicine. Throughout centuries their theory and practice has gone through many changes and discussions, from the wisdom of Ancient Greece to the analytic and positivist climate that defined the late 19th Century.
At the dawn of the Third Millennium thermalism has experienced a new rebirth, in the light of a wider, more contemporary definition of health. As the World Health Organization states, health todays is considered to be "a state of complete physical, mental and social well-being and not merely theabsence of disease or infirmity".
Water cures, grounded on a solid scientific basis, approach health from a holistic perspective with a triple focus, prevention, therapy and rehabilitation.
Furthermore, thermalism does not only rely on the specific healing effects of waters but also in the benefits from spa's routine (healthy diet, exercise, relaxation…) and the peaceful, well-balanced environment. Architecture, urban design and landscape setting play a major role in the healing process that you may experience when visiting spa towns, truly Therapeutic Landscapes.
The thermal mineral springs may be the most rare and fascinating waters know by humans. They flow right to the Earth's surface after an underground journey that may have lasted thousand of years, emerging naturally warmed and rich in minerals.
Amazed by the extraordinary natural phenomenon ofbubbling hot waters coming out the ground, humans instinctively started to use these waters for health and recreation, while acknowledging them a sacred nature.
Over time, several indigenous thermal cultures have been developed, being the European one of the richest and most documented ones.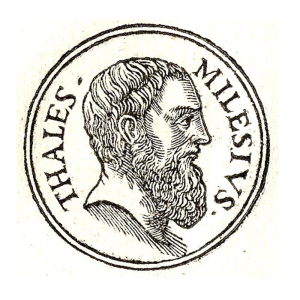 A brief history of water cures
While thermal towns gather sophisticated forms of urban architecture, they are also deeply embedded in the countryside, located in green landscapes of outstanding natural beauty. These bucolic locations,away from the madding crowds, picture these health resorts, but also answer a practical need: the guarantee for the purity and cleanliness of the hot mineral springs.
Throughout history these towns have spare no efforts in the conservation of their environments, establishing protection perimeters where trees and greenery act as a natural shield to secure the ground where springs emerge, and have promoted a more sustainable approach to tourism activity in order to balance its impacts and protect their precious limited resources: pure mineral waters.A commitment towards sustainability that gets more and more relevant every day.
The therapeutic landscapes
Beyond their environmental role, nature in spa towns is a key element for the development of the treatments, based not only in water therapies but also in a healthy slow living and some invigorating outdoors exercise. Therefore, spa towns would bring the nature within their urban settlements, arranging parks and gardens that would evolve in design and facilities over time.
These parks and gardens give movement to the city, but also stimulate the visitor's awareness of the green surroundings of the spa, which can be used for sports, walking and hiking, cycling, horse-riding or even ski.
Buildings, traditions and nature establish a dialogue that frames spa towns as therapeutic landscapes, "places that have achieved lasting reputation for providing physical, mental and spiritual healing". Indeed this is what spa towns were and still are, places devoted to the well-being of their visitors.